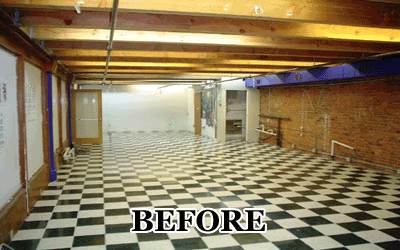 P.B. Construction L.L.C.
Design - Build
PB Construction LLC was founded by knowledgeable managers and employees with experience in all aspects of construction. We cover the cities of Seattle and south Puget Sound, specializing in custom renovations and additions from entry level to high end.
We are dedicated to providing the highest quality craftsmanship, customer service, design, and creative solutions to get the most value for your remodeling investment.
We work directly with the homeowner from design to finishing touches to keep the project in line with budget and schedule. We are also backed by a 3-5 year residential warranty. We strive to get the project done right from the beginning.
We start by gaining a complete and thorough understanding of the project design and specifications, and write a proposal that clearly addresses your specific requirements. After budget is agreed upon, we get measurements of the entire space. We can then determine the most practical approach to designing the new or renovated space.
Next, we start fine tuning the design with cabinetry, appliances, fixtures, and finishes. We also use 3D software to tour the space to make sure it's going to be right. Once design is complete and permits are obtained, we are ready to begin transforming the concept into reality.
There are so many new products available now, and it's great to see homeowners willing to experiment with as many as they can in a tasteful manner. We go the extra mile to demonstrate what the finished product will be, using computer and physical models.
We will be in constant communication with the homeowner for updates or changes and address them efficiently and cost effectively. We maintain an open, professional relationship with homeowners and welcome any feedback to ensure customer satisfaction.